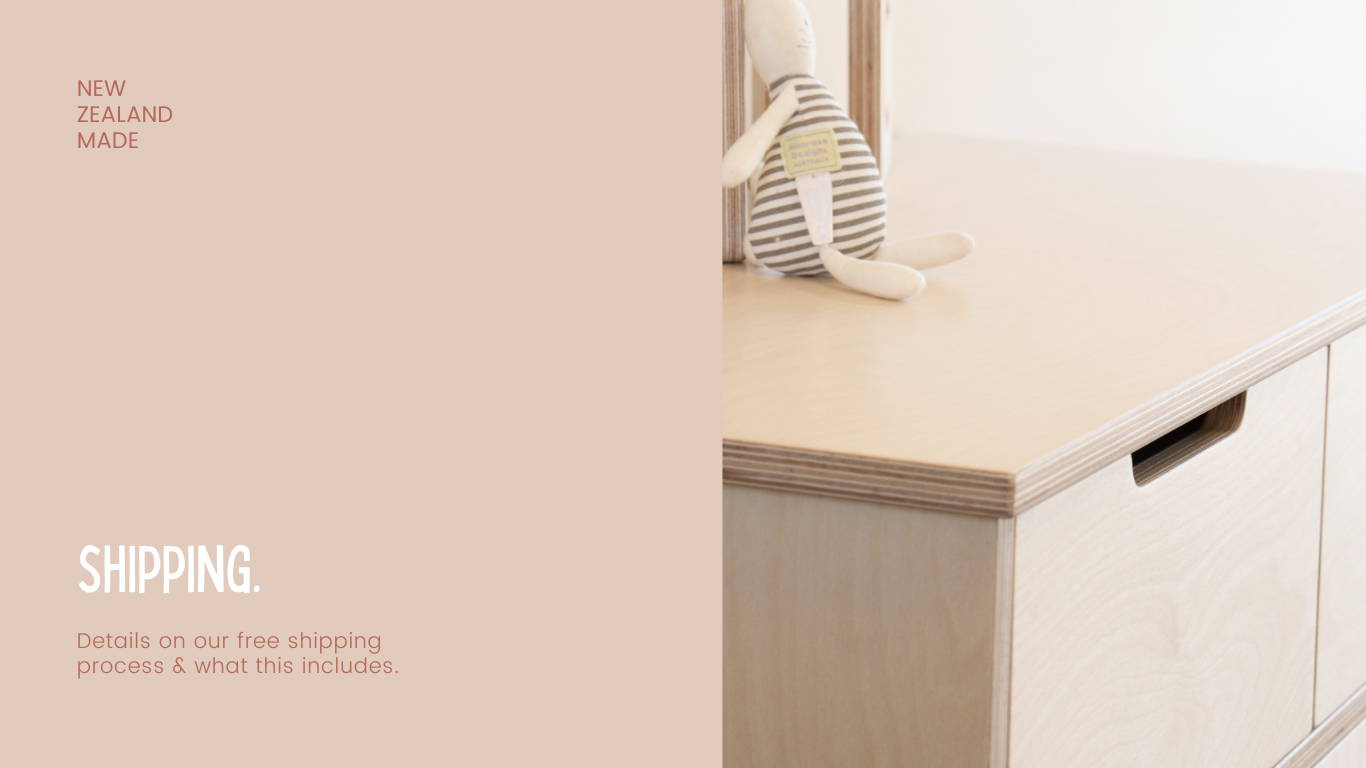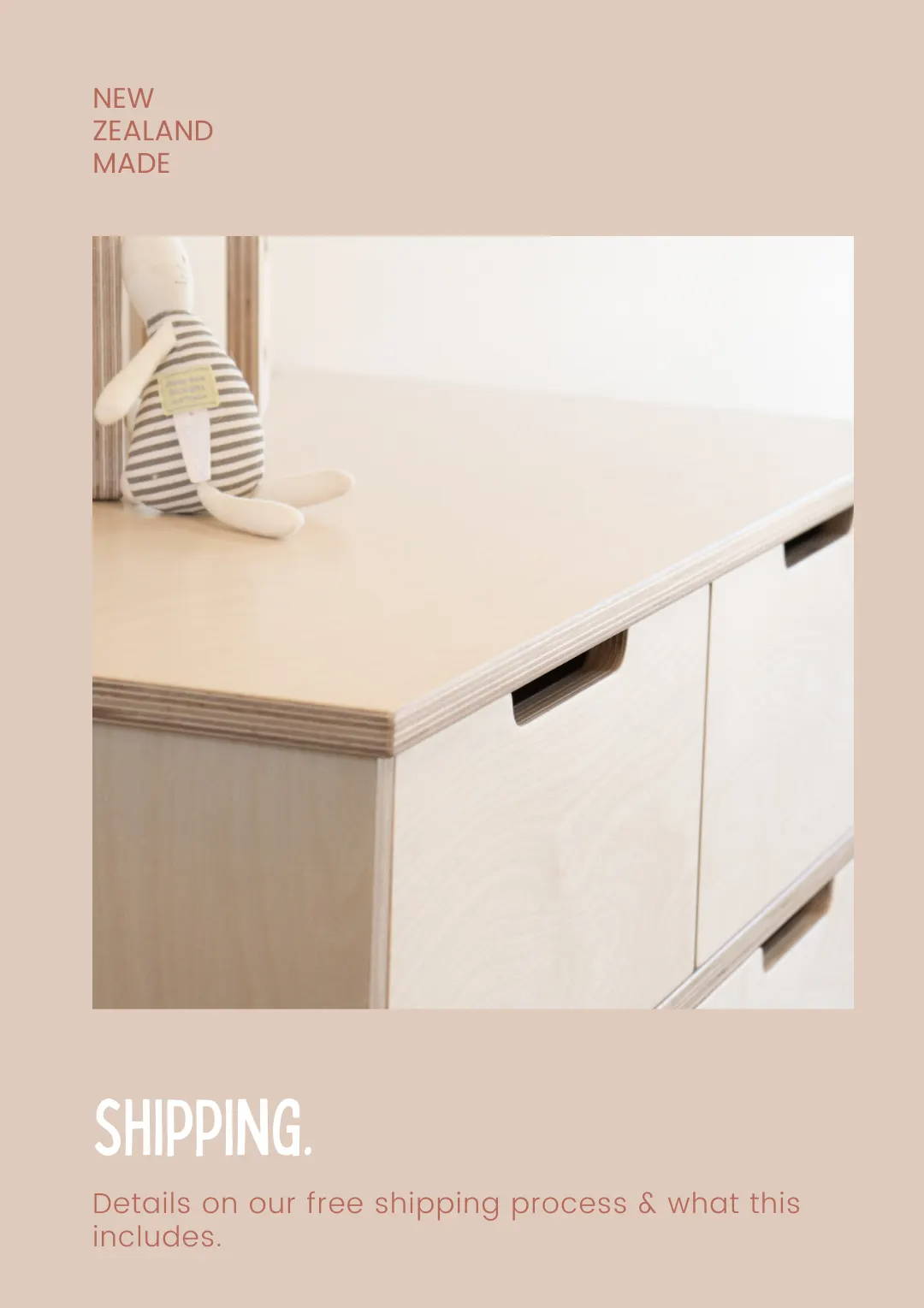 Delivery takes approx. 1 - 2 weeks once your furniture has dispatched our workshop.
We use United Movers to deliver our furniture, and PBT to deliver our smaller decor items
United Movers call prior to delivery to arrange a suitable time with you
How much does urban shipping cost?
Zip. Nada. Zero. Urban addresses nationwide are free. You're very welcome.
How much does delivery to Rural addresses cost?
As much as we'd dearly to love to answer this question the same as above, we just can't. All Rural delivery addresses, the Hauraki Gulf Islands and Stewart Island have an additional delivery fee, which is charged separately. But we are super upfront about it before you go ahead, and we just charge you the cost to us of delivery. No extra admin fees or anything.
OK, so how much am I looking at then?
The rural delivery fee is entirely dependent on the size of your order and your location. Our most expensive rural delivery so far has been $375 and our cheapest has been $100. You can add the shipping cost into your laybuy plan if you prefer.
How Rural deliveries happen
- Email us with your delivery address
- We'll get back to you within 2 hours with a quote.
- If you're happy with the quote, you can either go ahead and place your order online and get an invoice for the rural shipping separately (payable by credit card or online banking) OR, you can add the rural delivery charge into your laybuy plan: we're happy to do that, just let us know how you'd like to approach it.
How long will it take for my furniture to get to me?
Our furniture is hand-crafted. It takes up to 25 working days to complete each piece, shipping is on top of that. Delivery guidelines are: North and South Island Metro (7- 10 working days), North and South Island Rural (10 - 15 working days). Definitely let us know if you have an urgent deadline though, sometimes we can work miracles.
Does some-one need to be home for delivery?
Yes. All our deliveries need a signature as proof of receipt. While our freight partners provide a door-to-door service, this doesn't include carrying packages upstairs, the placement of items or removing packaging.
For any tracking questions about your order, just email us on hello@plyhome.co.nz
Can I change my shipping address after my order has been placed?
Sure, just email us on hello@plyhome.co.nz and we will get the address updated for you